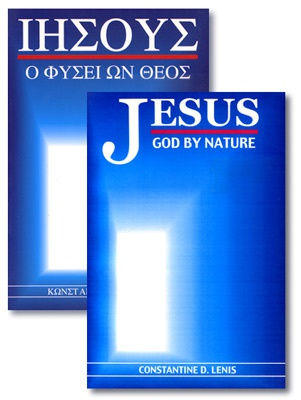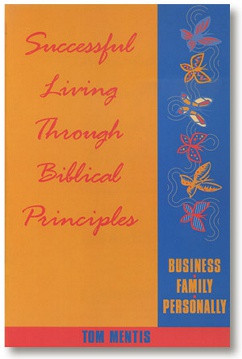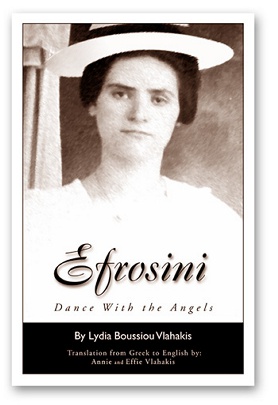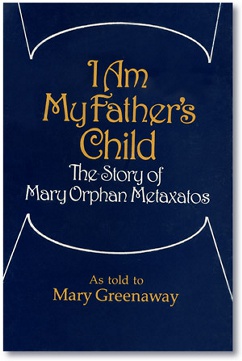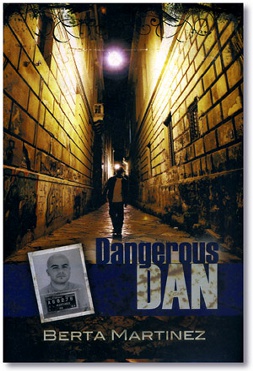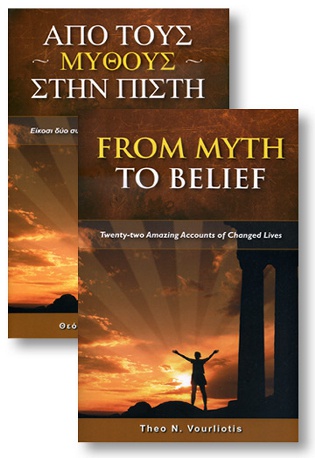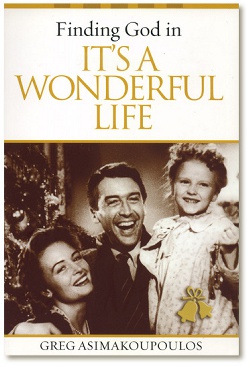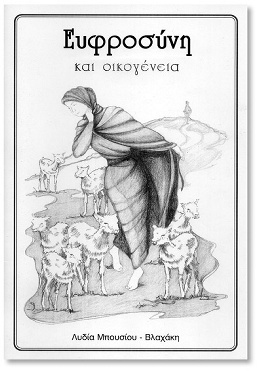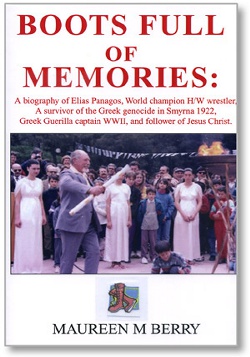 Jesus God by Nature

By Costantine D. Lenis

As a former member of the leadership of the Jehovah's Witnesses, Costas Lenis brings to light the secrets of the organization. Read his life-changing testimony as well as a step-by-step exposition of the fallacies of the Jehovah's Witness doctrine from the original text. (150 pages)

In Greek and English versions

Successful Living Through Biblical Principles

By Tom Mentis

Fifteen biblical principles for successful living--in your business, family and personally. Timeless biblical insights for all ages and all applications for success God's way.

In English

Efrosini (Dance with Angels)

By Lydia Vlahakis

The unique and touching story of Efrosini Busiou written by her daughter, Lydia Vlahakis. (40 pages)

In both Greek and English versions

Greek or English
Choose language at checkout
$6.00

I Am My Father's Child

By Mary Greenaway

The story of Missionary to Greece Mary Orphan Metaxatos as told to Mary Greenaway. (111 pages)

In English

Dangerous Dan

By Berta Martinez

The amazing true story of Danny Martinez (AKA "Dangerous Dan") who spent over 20 years in California's most notorious prisons and mingled with the top prison gangs. Read his tremendous journey from a difficult childhood too a life of crime and punishment and inevitably an encounter with God.

His life in detail is chronicled by his wife Berta Martinez who shared much of his struggle and walked with him along the path to a true relationship with His heavenly Father and a life of dedicated ministry to the lost homeless in the alleys and streets of Oakland, California.

In English

From Myth to Belief

By Theo Vourliotis

Twenty two riveting stories of faith and triumph through God's marvelous grace are now bound in a one of a kind book. These testimonies translated and crafted by Theo Vourliotis into Greek will undoubtedly reach thousands with the life changing power of Jesus Christ.

Over three years of interviews and editing have resulted in a book that will be enjoyed by all ages, a story for all life's relevant experiences.

Order your copy today.

Finding God in It's a Wonderful Life

By Greg Asimakoupoulos

If you liked the classic film "It's A Wonderful Life" that
has become a Christmas tradition, you will love Greg
Asimakoupoulos' new book "Finding God in It's a Wonderful Life."

Greg is a renown christian author who has written for well known
publications like Christianity Today and others.

In English

Efrosini (and family)

By Lydia Vlahakis

Part two if the unique and touching story of Efrosini Busiou written by her daughter, Lydia Vlahakis.

Subtitled "The Family," it is a continuation to the original Efrosini story with touching episodes following the spiritual quest of a young woman striving to serve God amidst persecution and misunderstanding. (63 pages)

"Boots Full of Memories"


By Maureen M Berry


Elias Panagos is synonymous in Greek culture with "champion." The beloved wrestler of Greece who catapulted the nation into proud victory after victory is immortalized in this never before released biography. Penned by His widow Maureen Panagos who shared all those experiences with him this book is a must read for all ages.

Listen to a unique interview of Elias Panagos on our media page.